What We Do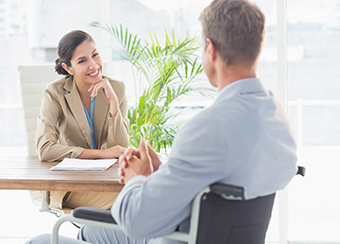 As a dedicated group of experts, CAVEWAS members work diligently to build awareness for the services they provide and the contribution these services make to Canadians.
A single circumstance, like an accident, can instantly and forever alter a person's life as he/she knows it. The evaluation of a person's training and employment potential, how to maximize it, and determining his/her appropriate path form the foundations of our profession. Because of this, we are the voice to government, insurance companies, private corporations, labour and related professionals ensuring that vocational evaluation and work adjustment are essential elements in the enter, stay in work and / or return to work process.
The services provided by our members are key to determining suitable training programs, areas of study or employment goals. It can be the first step in finding, keeping or returning to work, and in laying the foundation for selecting attainable goals and appropriate services.
CAVEWAS Scope of Practice Statement:
Professionals working in this field recognize the extent of their knowledge and skill and provide only services and techniques for which they are qualified through training and / or supervised experience.
The Scope of Practice includes:
Assessment, evaluation and appraisal
Standardized testing and reporting
Vocational forensic analysis and reporting
Life care planning and reporting
Goal setting and intervention planning
Career (vocational) development, counselling and facilitation
Labour market analysis and trend identification
Employment counselling, interviewing and interpersonal communications
and coaching

Individual and group counselling and other strategies and interventions focused on facilitating adjustments to the physiological and psychosocial impact of disability and / or disadvantage
Occupational research and tool identification
Job analysis, job search training, job development, and placement services, including assistance with employment, job accommodations and access to ergonomic solutions
Adherence to professional ethics and best practice
Where do we work?

CAVEWAS members work in a variety of settings. These may include:

Government agencies
Hospitals / health care facilities
Insurers
Employers
Unions
Private rehabilitation facilities

Private assessment facilities
Schools, colleges and universities
Armed forces
As independent consultants

Individual Scope of Practice

An individual may practice in one or more areas of the field but they will limit their professional activities as determined by their own abilities and skills or by their individual professional associations. A person is ethically bound to limit his or her practice to their individual scope of practice. An individual may increase their scope of practice by undergoing suitable training and accreditation or via suitably monitored work experience.