Platinum Sponsors

Insight Advantages
With over 25 years of experience, Insight Advantage continues to be dedicated to providing quality disability management, vocational rehabilitation, assessment, employment and training services to employers, insurance companies, government, and individuals across south western Ontario. Insight Advantage has offices located in Windsor, Leamington, Sarnia, Chatham and London. Our dedicated team, which includes Business Experts, Registered Rehabilitation/Vocational Professionals, Employment Consultants, Developmental Service Workers, Certified Kinesiologists, Occupational Therapists, Job Developers, Recreation Therapist, Certified Teachers and Registered Social Workers, aims to deliver timely quality services to help individuals and organizations reach their potential.
Read
Bronze Sponsors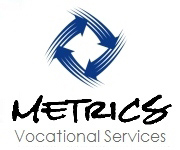 Metrics Vocational Services
Metrics Vocational Services offers individualized services for effective solutions. They offer quality vocational rehabilitation and assessment services to meet individual and organizational needs. Their services include Transferable Skills Analysis, Vocational, Psycho-vocational, Psycho-educational and Neuro-Psychovocational Assessments, Labour Market Surveys and work reintegration assistance. They are listed on a number of rosters of Assessors: a testament to their ability to surpass standards and expectations.
Read

Where Careers Grow
Since 1994, WCG has helped thousands of individuals with a range of health-related barriers to return to work through community-based vocational rehabilitation services. Our goal is to assist clients to return to work as quickly as is safely possible. We offer tailored services that consider the individual's health-related limitations and restrictions, and also take into account their range of existing skills, local labour market conditions, training needs and cultural factors. Our services are delivered by highly experienced and qualified Registered Rehabilitation Professionals (RRP) and Certified Vocational Rehabilitation Professionals (CVRP) who are guided by the principles of empowerment, self-efficacy and respect. We also provide recruitment support to employers, including assistance with determining job skill requirements and job screening and matching services.
Read